<![if !vml]>
<![endif]>Adult Education Program
Community Family Centers (CFC) wants to provide different avenues for our students to improve their education in many ways, including financial education and literacy, through the development of common financial literacy principles and skills.
We are enthusiastic to have our partner Space City Bank talking to our students about how to manage their finances. CFC wants our students to succeed and raise their interest in their financials. We are sure that the financial literacy training would help them to make better decisions in money management.
Our vision is for our students to possess a set of skills and knowledge that will allow them to make more effective decisions and provide them with financial resources.
Family Support Services Program
The donors and volunteers' support are helping to grow the Community Family Centers' programs, which are able to provide education and food to the community and neighbors in need. We want to thank Brotherhood of Congregation Emanu El, Houston Food Bank, University of Houston, MAREK, Houston Police Department, and Valero for supporting Community Family Centers.
<![if !vml]>
<![endif]>
Youth Services Program
On August 21, the kids of Camp Fresh from Community Family Centers visited the Toyota Center to learn more about and support the NCAA Women's Basketball. The NCAA Division I Women's Basketball Tournament is an annual college basketball tournament for women. Over 2,000 Houston youth dribbled through downtown to support the NCAA Women s Final Four and show the selection committee why Houston is the perfect to city to host!
Los Niños Early Childhood Montessori Program
More Than The Move Supports Los Niños Early Childhood Montessori Program
The More Than The Move organization, under the leadership of Jamie Hampton, (Executive Director) surprised the children at Los Niños Early Childhood Montessori Program by donating sleeping mats, blankets, puzzles, and school supplies on Thursday, August 30, 2018. Two volunteers, Paddy Treviño and Cindy Mutchler interacted with the students from 4:00-5:00 p.m. Paddy Treviño read The Very Hungry Caterpillar story by Eric Carle, and the children were eager to retell the story using felt shapes. The volunteers assisted the children as they used art materials and straws to create unique Very Hungry Caterpillar character necklaces. Students also used crayons and scissors to color, cut, sequence, and assemble their own Very Hungry Caterpillar booklets to take home. The staff and students are very grateful for the generous donations from More Than The Move and the special time that was shared with their volunteers.
<![if !vml]>
<![endif]>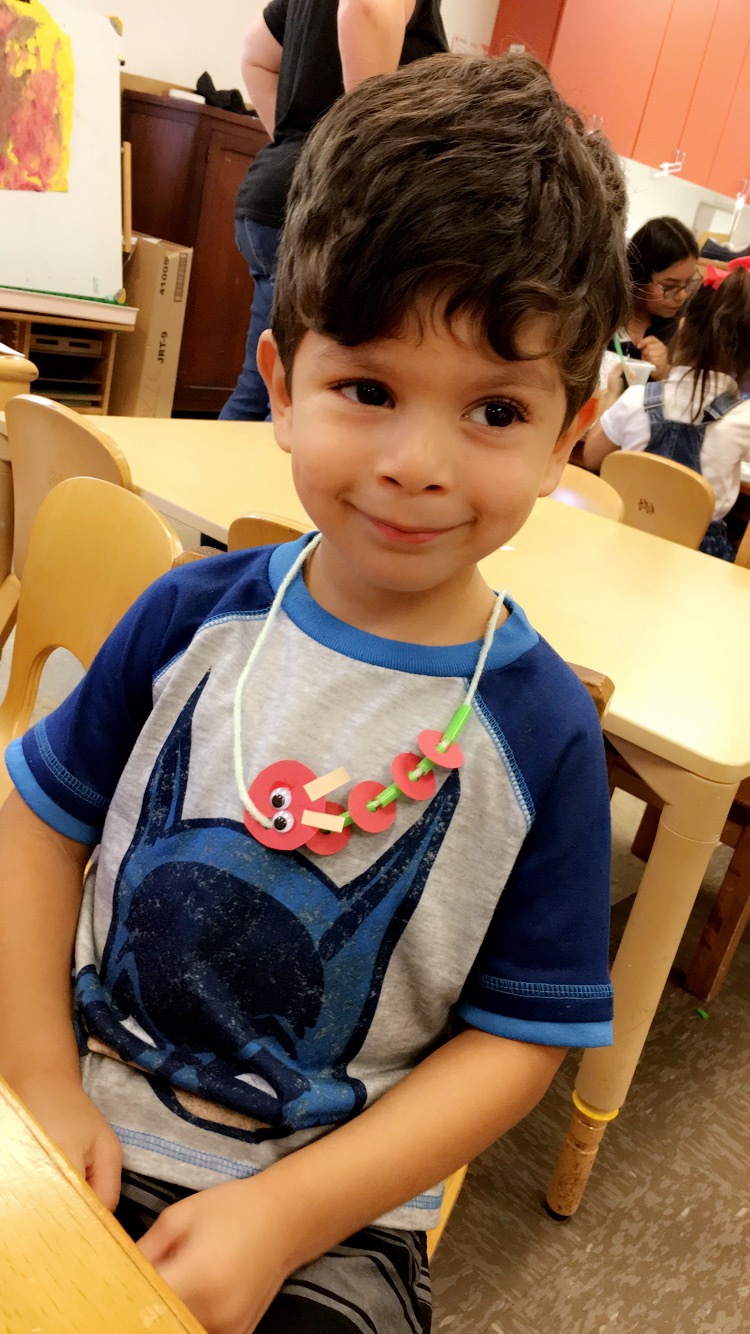 Our Heartfelt Condolences at This Time
Community Family Centers is extending our heartfelt condolences at this time, as we remember Myriam Isabel Badano, mother of Adriana Gonzalez, President/ CEO of the Camara de Empresarios Latinos. Adriana, during this difficult time of loss, our thoughts and prayers are with you, your family, friends, and loved ones.
The most exquisite form of courtesy is gratitude
Follow us on

Follow us on
Visit our website